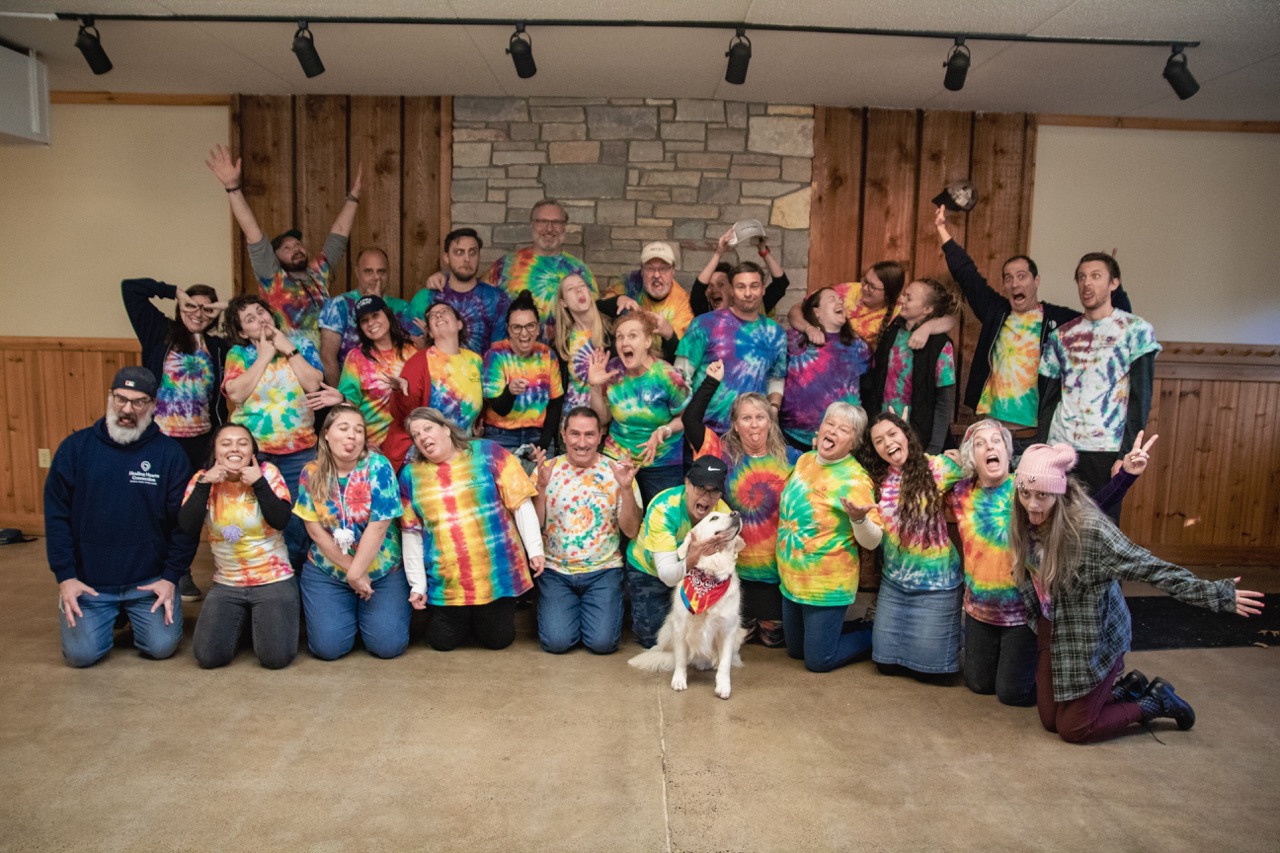 Healing Hearts Connection's volunteers are the most awesome people you'll ever meet. Dedicated to providing the best experience for each camper, our volunteers spend the weekend playing, laughing, listening, crying, singing silly camp songs, and roasting marshmallows. The weekend is exhausting and exhilarating!
"Connection took place right off the bat when the staff and volunteers met to break the ice and prepare for our families. I can't begin to explain the pureness of heart of a typical camp volunteer. Within the first hour, I had already connected with several people. It isn't hard to do when everyone possesses an openness and willingness to connect like the volunteers do. Their enthusiasm and love is simply infectious." -Luke, First Time Volunteer

Our volunteers come from all walks of life and are of all ages (18 and older). To be a volunteer you need to (1) enjoy being around people, (2) be willing to listen to campers without "fixing" their grief, and (3) be prepared for a very active weekend. All camp volunteers are required to pass an online background check though Sterling Volunteers, and complete an online training.
The volunteer roles at camp are:
Helper Bee (our behind-the-scenes support staff)
Buddy Team (our comfort dog teams)
Interested in Volunteering?
Please complete the volunteer application
Please note that filling out an application does not guarantee that you will be asked to volunteer at camp. Volunteers are carefully selected based on the needs of the families and individuals we will be serving at that camp and the compatibility of the volunteer applicant to those needs. About one month before camp we will email selected applicants an invitation to join us at camp, and the link to the background check website we use, Sterling Volunteers.
Camp Volunteers will be expected to submit a background check through Sterling Volunteers, and cover the cost of the background check. These background checks are good for one year.
Camp Volunteers are expected to ARRIVE AT CAMP AT 5 PM ON FRIDAY, and stay until camp is finished on Sunday (typically 3pm)
Camp Volunteers are expected to complete an online training session prior to camp. A link to the training session will be emailed to you.
If you have any questions, please contact Jessica at jessica@healingheartsconnection.com
But what if you don't have a whole weekend to give?
We have other opportunities, too! Live near our Sturgeon Lake or St. Peter offices? We could use help there. Want to help out with our fundraisers? We can use help at those as well. The application is the same, just shorter. Just click the project you are interested in, and fill out the application. (Leave the camp part blank)